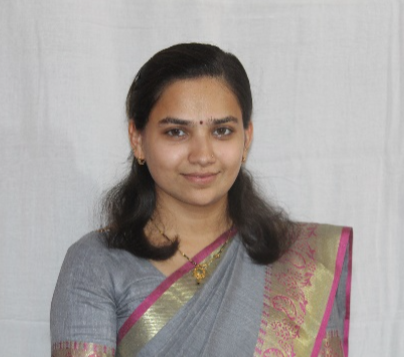 Sanhita Jani-Vyas
Faculty, Indica Courses
Sanhita Jani-Vyas has done her Bachelors in Sanskrit and Masters in Sanskrit and Lexicography from Shree Somnath Sanskrit University and Deccan College, PGRI respectively.
She has also completed her B2.1 in German Language from Max Mueller Bhavan, Pune. She has worked with different organizations for teaching Sanskrit & German Language.
Currently handling all the operations of E-Lingua Hub- A platform for teaching Languages.
She is pursuing her Ph.D. in Sanskrit at INDUS UNIVERSITY, AHEMDABAD.