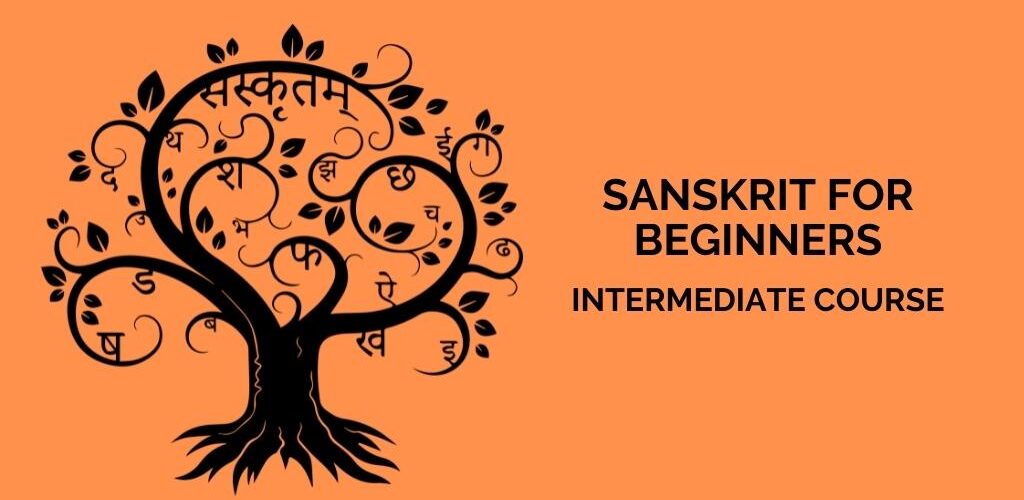 Sanskrit for Beginners-Intermediate Course
This Indica Course, open to learners above 15 years of age, tends to give the advanced understanding of the language as well as teach some part of spoken Sanskrit which can help as a Language for conversing.  
Date & Time
25 February 2022 - 10 June 2022
Medium of Instruction
English, Hindi and Sanskrit
Validity
One year from the beginning of the course
Delivery
Online through Indica Courses Learning Portal
Introduction 
In the Beginners level, the basic concepts such as understanding Sanskrit as a Language , Sanskrit Varnamala , Pronouns, Verbs  (Present tense), were done in detail.
The intermediate level intends to give a  better understanding on Vibkahtis its pronouns and its application in day to day  conversation.
Also it is more about understanding Sanskrit Literature in terms of  Grammar, Sanskrit Linguistics, and much more. 
Learners will be given homework in the form of quizzes & activities.  
Objectives 
Advanced Sanskrit Language understanding and reading Sanskrit.  
Syllabus 
Three digit number

Locative case

Accusative Case

Instrumental Case

Ablative Case

Stories

Dative Case

Songs

Past tense

Future tense

Lakars – Lot Lakara , Vidhi ling lakara

Vocabulary

Fruits

Body parts

Subjects

Months

Seasons

Vehicles

Directions

Sports

Colors

Things in the kitchen

Meters – Vasantatilaka , Vamshastha , Anushtup

Upasargas

Avyaya

Listening Activities

Stotras 

Shiva manasa pooja  

Saptashloki durga