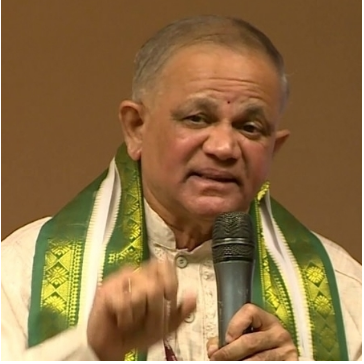 Prof. Korada Subrahmanyam
Faculty, Indica Courses
"Mahamahopadhyaya", "Sastra Bhaskara" Dr. Korada Subrahmanyam is the recipient of the "Vedavyasa Sammanam".
He served at the Center for Applied Linguistics and Translation Studies (CALTS) since October 1988. He studied the texts of 18 Vidyasthanas as per the Gurukulapaddhati, from the age of five, and went on to set an example as an excellent blend of Oriental and Occidental types of Education.
He completed Bhashapraveena (Telugu & Sanskrit – 1975) and joined Andhra University Sanskrit Department in 1976, from where he received his Doctorate in Vyakarana in 1982. His Doctorate Thesis won the Best Thesis Award.
Dr. Subrahmanyam has been a recipient of numerous medals and prizes throughout his academic journey.