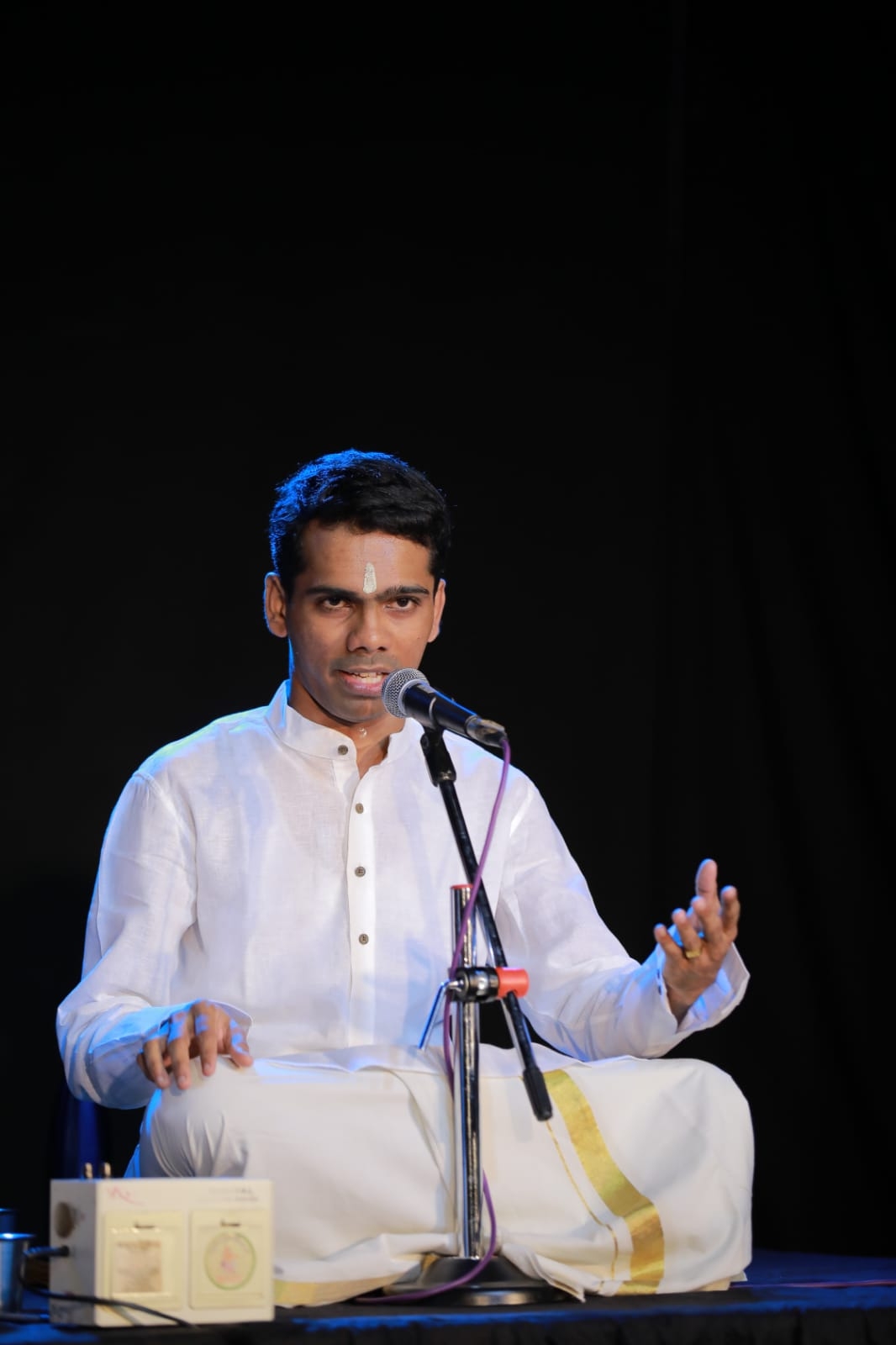 Ajeissh Menon
Faculty, Indica Courses
Shri Ajeesh Menon is a Carnatic vocalist, Guru and a composer. He began his formal training in music at the age of eight years and has been trained by leading Gurus from Coimbatore, Chennai and Hyderabad for the last two decades. He is currently under the tutelage of Sangeeta Vidwan Prof Sri K Sivaramakrishnan of Coimbatore.
He has not only excelled as a student but also become a successful performer in many leading festivals and Sabhas in India for over a decade now. Few of his collaborative performances include the Annamaya Paatalu for Tirumala Tirupathi Devasthanam, Khajuraho Dance Festival 2020, Kadambari Festival, Sanksritotsava, Chennai, December Season festival, and more. Spanning a wide spectrum of compositions of Muthuswami Deekshitar, Oothukaadu Venkata Kavi and Maharaja Swati Tirunal, Sri Menon has an excellent proficiency in Sanskrit language and has also performed thematic concerts on these composers.
Sri Ajeesh is also a trained Bharatanatyam dancer and a Violinist. He has worked with multi-faceted dancers and choreographers in dance productions and operas like "Irumudi Iraivaa", "Rama Bhakti Samrajyam", "Lokaveeram" and "Sai Margam". Being well versed in Malayalam, Tamil, and Telugu, he also pens compositions in these languages.