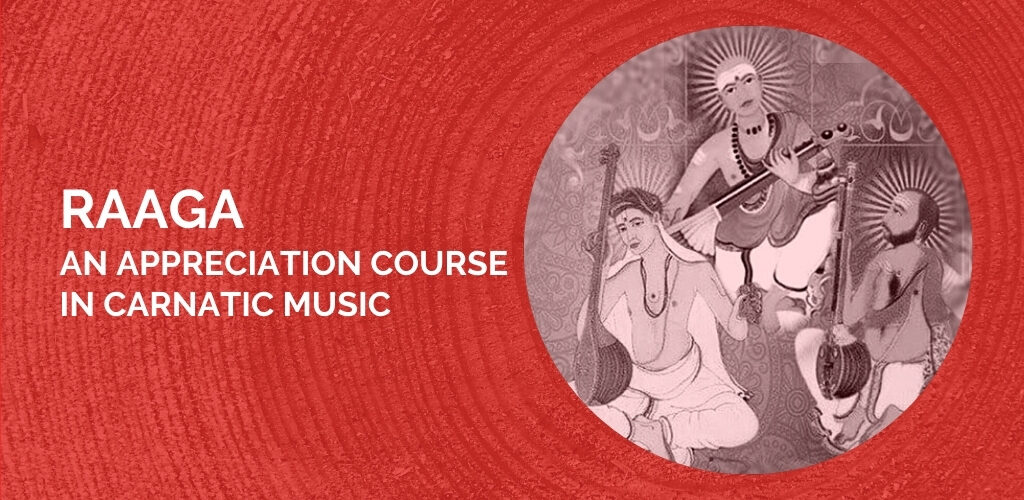 Raaga-An appreciation course in Carnatic Music
The Indian sub-continent has a variety of music forms and a long history of evolution of music .
There are two major music traditions in India, namely "Carnatic Music" which is the South Indian Classical Music Tradition and "Hindustani Music" which is the North Indian Classical Music Tradition. Each tradition has various styles or "Banis" or "Gharanas" rich with a repertoire of compositions presented in a certain style.
This Indica Course will enable the learners to trace this journey of music, and appreciate the differences and recognize the similarities between these traditions.
Medium of Instruction
English
Delivery
Online through Indica Courses Learning Portal
Introduction
This Indica Course is a means of discovering and exploring few enriching aspects of the glorious music traditions of India. The learning will unfold using five basic premises, easily understandable to not only students of music, but also to connoisseurs, art lovers and anyone interested in  the evolution and development of the Carnatic music traditions.
The five premises used will be
1) The body 2) Action or activity 3) Space (Physical and Mental) 4) Time 5) Intent
Learners will be given reading instructions and take home pointers for reflection and assigned other materials, along with guidelines appropriate to the topic under discussion for the particular week.
Expected Outcomes
This course will
Provide a comprehensive historical basis about the evolution of carnatic music tradition

Inculcate an understanding of the mind/voice dynamic and its function in Indian knowledge systems
Instill awareness about some technical terms, usage and ideas often encountered while viewing a traditional music performance
Explore ragams and talams which form the basis of any composition presented in a music concert
Create an appreciation for the music, the artist and their artistry
Syllabus
What Is Music and Indian Music?
History of Carnatic Music
Vocal and Non-Vocal Music
Main components of Music
Carnatic Music Terminology
Carnatic Music in today's context – Vocal Concert
Carnatic Music In today's context – Dance Concert
Understanding Sahityam for Music
Carnatic Music through Indian Cinema
Carnatic Music with other Music traditions