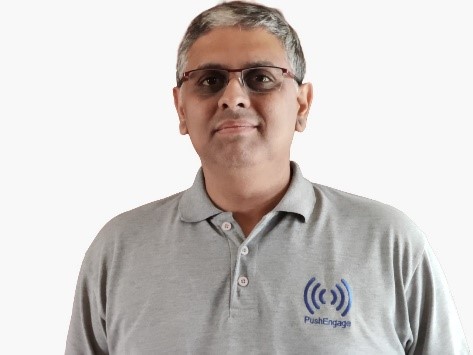 Ravi Om Trivedi
Faculty, Indica Courses
Ravi is Fellow Agriculture, in Indian Administrative Fellowship, working with the Government of Karnataka, where he is focused on AI & Technology innovations..
Ravi holds an MBA degree from Duke University and Masters in Computer Science from IISc Bangalore.
He is also a Program Lead for SBA Scholarship & Mentorships Scheme(sbahp.org), which provides scholarship, mentorship & career counseling for rural undergraduate students. He mentors NGOs, and social startups at IIMB NSRCEL.
He was the Founder and CEO of PushEngage, a push notification platform, with customers in 150+ countries, that was acquired in 2020.
Inspired by Swami Vivekananda's "They alone live who live for others", he decided to sell the business to move into development sector of India, and work for the country.
He took initiation from Swami Gahanananda ji, of Ramakrishna Ashram, in 1993, and Om Swami ji in 2021. His areas of focus include Self-transformation, Mindfulness, Vedanta, and Divine Mother.