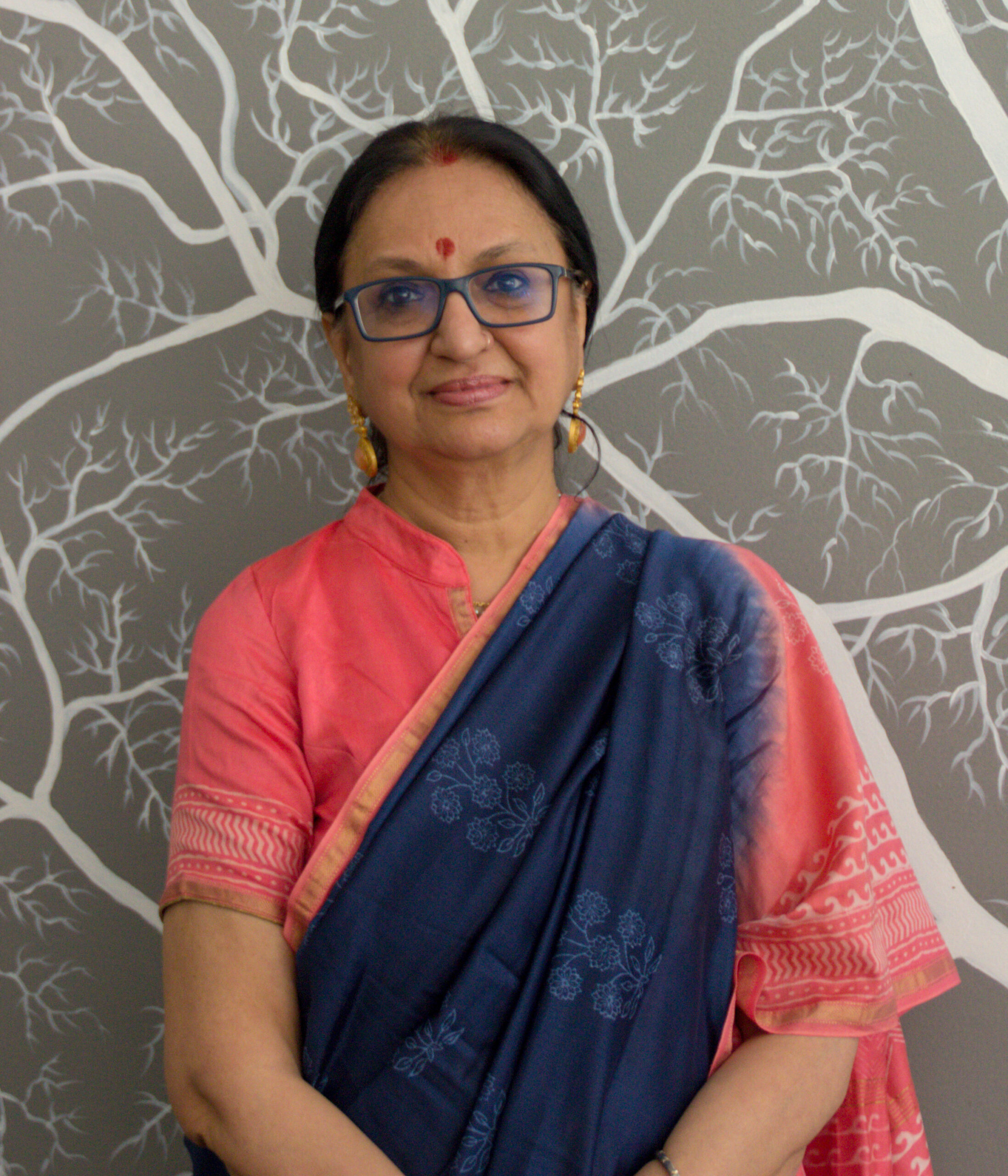 Dr Mala Kapadia
Dr Mala Kapadia is the Director of Centre for Wellbeing and Wellness and Professor at Rishihood University. She is the Founder of Human Potential Consulting named 'Tame the Monkey'. She was an Adjunct Professor with S. P. Jain School of Global Management at Dubai, Singapore, Sydney, and Mumbai campuses from 2005 to March 2020.
A Ph.D. in Literature, her academic journey is through Psychology, Human Resources, Yoga and Ayurveda, Film & Video Production. She has worked in diverse fields such as Research, Education, Journalism, Human Resources and Consulting. Her area of research is Indic Wisdom for the betterment of humanity. Her strength is integrating wisdom of India with modern theories and research in the fields of Wellness & Well-being, Emotional Intelligence, Positive psychology, Leadership, and Feminine Energy. Education Psychology through Ayurveda and Yoga has been one of the focus areas of her current work. She has also worked on creating Indic frameworks and course curriculums for integration into mainstream courses.
MBTI certified, Dr. Mala also has Certificate in Sattvavajay Chikitsa from KaviKulguru Kalidas Sanskrit University, India. She has also completed a Certificate course in Ayurvedeeya Bhoot Vidya with Ayur Bodhini. Dr Mala Kapadia has presented and participated in various International Conferences and Journals.
She has embraced a sustainable lifestyle for years now and has been passionately involved with the sustainable living initiative by Vaidyagrama Ayurvedic Healing Village, Coimbatore.