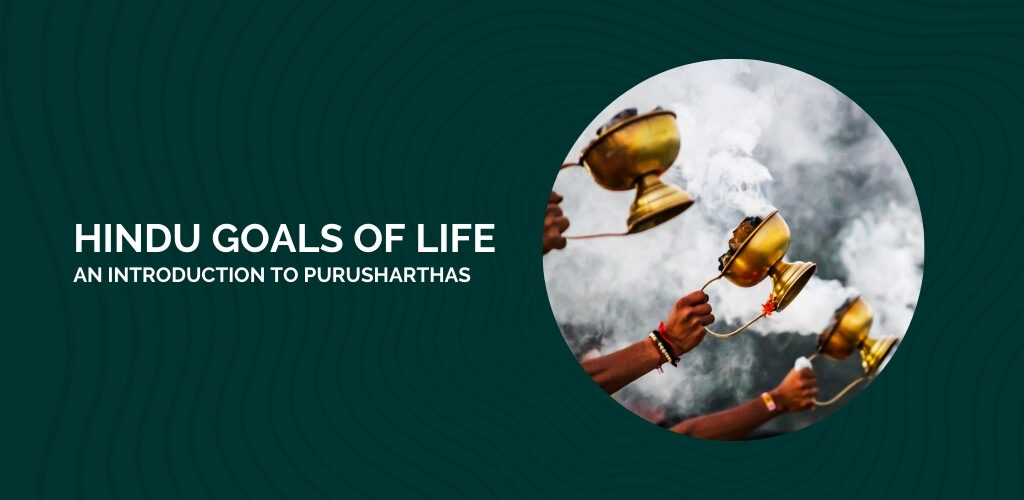 Hindu Goals of Life – An introduction to Purusharthas
This Indica Course is for learners seeking an understanding of Purusharthas – the Hindu goals of life.
If you want to practice the essential values of Artha & Kaama in a righteous manner to achieve peace and harmony and prepare for the evolution towards Moksha, this Indica Course is for you.
Medium of Instruction
English
Validity
One year from the beginning of the course
Delivery
Online through Indica Courses Learning Portal
Introduction
Purusharthas are the Hindu goals of life.
An understanding of these goals of Dharma, Artha, Kama and Moksha can help any individual in leading a blissful life as a positively contributing member of the society. 
This Indica Course is for anyone interested in a comprehensive understanding of human values and bringing these into practice in their daily life
Expected outcome
The learners will understand and appreciate how the practice of Dharma, Artha and Kaama through three types of education can lead an individual towards Moksha. It will encourage evolution in the learner through the knowledge and practice of perfect Dharma, Artha and Kaama.
Syllabus
About Purushartha 

What are the essential values of life? 

As an individual

Physical, Intellectual,

Emotional, Spiritual,

Professional – norms and values


As a social being

Interaction with society, Skill development, Social institutions Culturing through shodaShasamskAras

As a part of nature

How and why should humans coexist with nature?

How can we conserve nature and eliminate pollution?

Technology and its reconciliation with nature

Role of Itihaasa, Puraana

Governance and defense

Rights and duties

The four debts

Indulgence and control

Flexibility of control- saamaanya, visheSha & aapat Dharmas