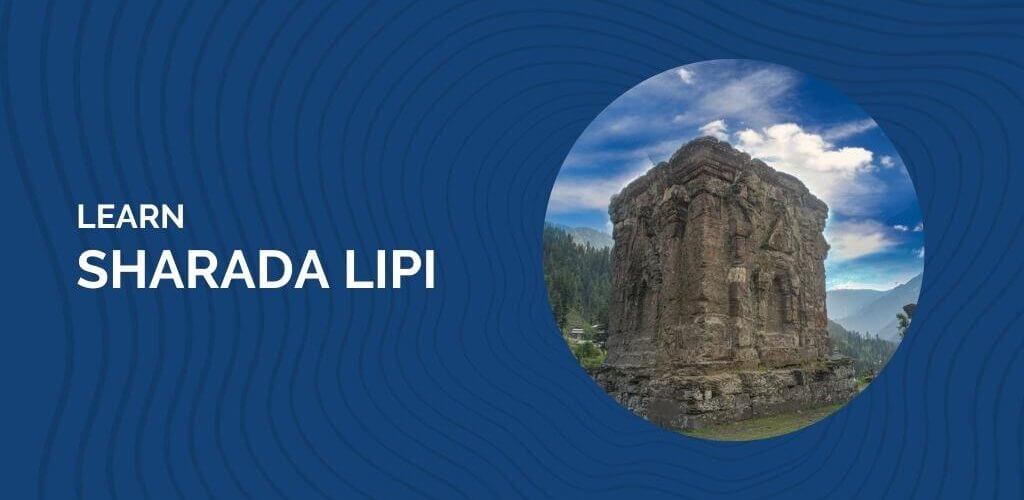 Learn Shāradā Lipi
This Indica Course is for anyone keen to learn this ancient script and explore the knowledge hidden in manuscripts written in this lipi. It is for anyone who wishes to contribute to the revival of this beautiful, sacred script.
Open to all learners above the age of 10 years.
Date & Time
2 October 2021 - 12 February 2022
Medium of Instruction
English
Validity
One year from the beginning of the course
Delivery
Online through Indica Courses Learning Portal
Introduction
Kashmir, the Land of Shāradā, considered as Sarvajna Peetha (the seat of all Knowledge) has always been the land of Rishis and great scholars in various fields of knowledge.
Hieun Tsnag during his visit in the 7th century AD noted that Sanskrit is spoken fluently even by women and children of Kashmir like their native language. People used only Shāradā as the main script to write Sanskrit.
Shāradā Lipi is a writing system based on the Brahmic family of scripts and has flourished in the northern part of India, spread even in Himachal Pradesh and Punjab. Shāradā texts have been widely found in Afghanistan. The oldest text of this script is dated 3rd Century AD. 
There are thousands of manuscripts written in Shāradā Lipi, available in many libraries within and outside India; most of them are still unexplored.
This Indica Course is our humble effort to revive the script and explore the knowledge hidden in these manuscripts written centuries ago.
Expected Outcomes
Knowledge about Shāradā Lipi, students will be able to read and write the script fluently and read manuscripts.
Syllabus
Basic Alphabets

Conjuncts

Special rules