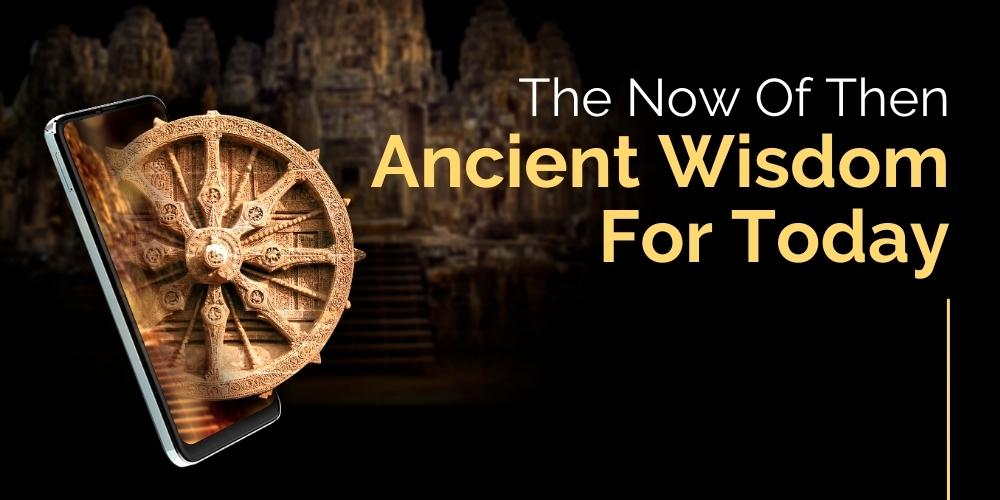 The Now of Then: Ancient Wisdom for Today
Presenting an INDICA course that guides you towards living a Dharmic life, anchored in an understanding of Ṛta and Satyam. Explore the timeless wisdom of Bharatiya Samskriti in our interactive online course, discover its enduring relevance and learn how its principles can enhance resilience, provide clarity, and guide you towards a fulfilling, values-based life in the modern world.
Enroll Now
COHORT COURSE*
*The Course may not be offered if the number of registrations is less than 15.
Date & Time
11 September 2023 - 12 October 2023
Every Monday and Thursday
Medium of Instruction
English
Validity
One year from the beginning of the course
Delivery
Online through INDICA Courses Portal
Course Objectives
This course aims to delve into the foundational tenets of Bharatiya Samskriti and highlight their relevance in today's world. Modern technology paradoxically drives both connection and isolation and also heralds a global prevalence of stress, anxiety and depression.
This course will serve as a catalyst for introspection, fostering a deeper understanding and acceptance of our inherent human qualities. You will realise how, as against being mere relics of the past, our civilisational and cultural principles offer clarity and resilience as living traditions with insightful applications in contemporary life.
Course Outcomes
Participants will engage in an immersive study of life's core principles and purposes as outlined in ancient texts, applying these concepts through practical tools such as yoga and upāsana.
Course Syllabus
The course encompasses selected excerpts from primary Upaniṣads, Bhagavadgita, Viveka Chūḍāmaṇi, Yogasūtra, Yogavasishtham, select Purāṇa-s, Vidura Nīti, Vairāgya Satakam, Aṣṭāṅga Hr̥dayam, subhashita-s, and Yakṣapraśna. Philosophical/textual study will be supplemented with guided practices of āsana, prāṇāyāma, mantra, and bhāvana.
Reading List
The heart of Yoga, TKV Desikachar
Purnavidya, Swamini Pramanananda
Samanya Dharna – Nithin Sridhar
What are We Seeking, TKV Desikachar
In Search of Mind, TKV Desikachar
Bhagavadgita – Vinobha Bhave
Bhagavadgita commentary by Swami Chidbhavananda
Taittiriya Upanisad – the concise commentary of Swami dayananda Sarawathi
Course includes
Live sessions
Access to class recordings (for asynchronous participation)
Certificate of Completion
*Please note that in the event of fewer than 15 registrations, the course may be withdrawn, with full refunds offered.
Enroll Now