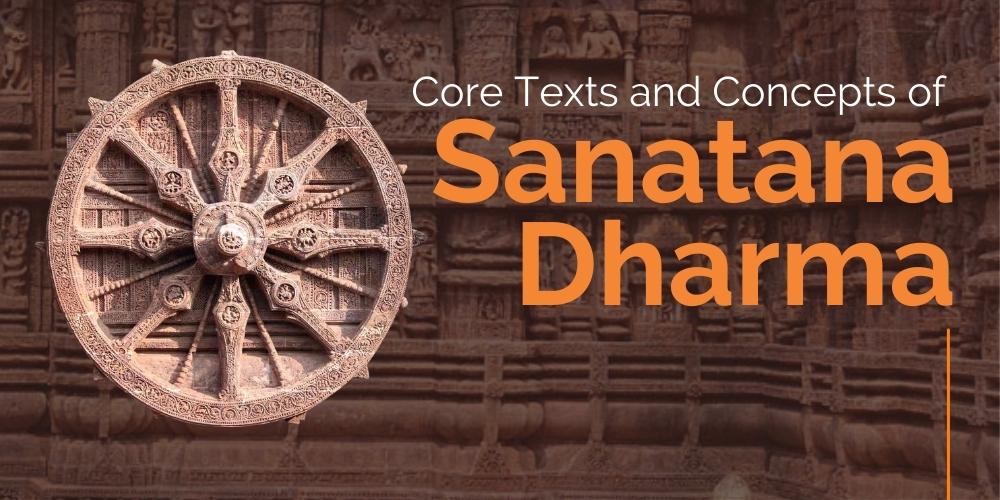 Core Texts and Concepts of Sanatana Dharma
The INDICA Course offers a comprehensive introductory exploration of the meta-level knowledge encompassing the core texts and concepts of Sanatana Dharma (Hinduism), as transmitted through the guru parampara lineage. Through this course, participants shall gain a holistic understanding of the essential teachings and principles that form the foundation of Sanatana Dharma.
COHORT COURSE*
*The Course may not be offered if the number of registrations is less than 15.
Date & Time
15 July 2023 - 16 September 2023
Medium of Instruction
English
Validity
One year from the beginning of the course
Delivery
Online through INDICA Courses Portal
Introduction
The course offers a comprehensive introduction for those who are on a journey to attain Dharmic knowledge and Self-Realization. Its primary objective is to dispel common misconceptions about the fundamental texts and concepts of Sanatana Dharma. The sessions will provide an overview of the texts, including their origins, transmission, and meta information, while also exploring different interpretations within the Vedas, particularly the various schools of thought in Vedanta. Ultimately, the course concludes by delving into the essence of Dharma and discussing how each individual can contribute to the preservation and promotion of this timeless wisdom.
Course Objectives
The primary aim of this course is to provide an overarching understanding of the fundamental concepts and texts of Sanatana Dharma. It is specifically designed to assist seekers in initiating their path towards Self-Realization, which ultimately leads to a profound awakening of their civilization.
Course Outcomes
Through this course, learners will gain a strong foundational understanding of the essential texts and concepts of Sanatana Dharma. Additionally, they will acquire a valuable vocabulary that enables them to effectively articulate the Dharmic narrative, drawing insights from the teachings of esteemed gurus and scholars of Sanatana Dharma.
Course Syllabus
Introduction – Misconceptions and Prelude
Origins and Transmission
Vedic Terminologies
Vedas – Rig, Yajur, Sama, Atharva and the science embedded in them, namely the Upavedas and Vedangas
Upanishad
Darshanas – core concepts of Sanatana Dharma, presented in a comparative manner
Schools of Thought in Vedanta
Dharma – what you can do about this treasure trove
Course includes
Live sessions
Access to class recordings (for asynchronous participation)
Certificate of Completion