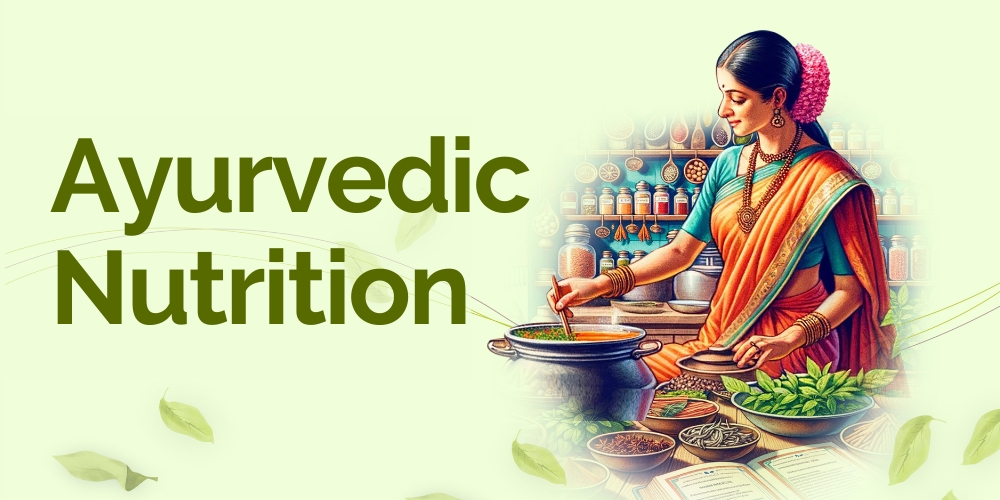 Ayurvedic Nutrition
Embrace Holistic Wellbeing with Ayurvedic Nutrition. Begin your journey with us to harness the power of Ayurvedic philosophy and customize your path to dietary wellness.
Enroll Now
Date & Time
27 November 2023 - 5 February 2024
Every Monday (Except on 25th of December 2023)
Medium of Instruction
English
Eligibility
High school biology and keen interest in food, nutrition and dietetics.
Validity
One year from the end date of the course
Delivery
Online through INDICA Courses Portal
Introduction
Embark on a journey where ancient wisdom converges with modern dietary science. Ayurveda, India's revered medical tradition, provides a deeply personalized dietary framework for holistic health, aligned with the rhythms of nature. While its rich principles, articulated in classical Sanskrit, may seem distant from contemporary nutritional concepts, our transdisciplinary course in Ayurvedic Nutrition is designed to bridge that gap. This introductory program invites you to immerse yourself in Ayurvedic philosophy, terminology, and food-related ideas, with the aim to empower you to tailor your nutritional choices to your unique needs. Start your exploration with us and master the art of blending Ayurvedic philosophy with practical dietary strategies for optimal health.
Course Objectives
Uncover the eight essential principles of an Ayurvedic diet and their correlation with modern nutritional science.
Analyze these principles to discern the intersections and divergences between ancient Ayurvedic insights and contemporary dietary research.
Investigate the Ayurvedic scriptures for insights on food categorization, consumption patterns, and specific dietary practices, including the enlightening subjects of incompatible food pairings and fasting protocols.
Acquire foundational knowledge of digestive physiology from an Ayurvedic perspective, with an emphasis on the concept of agni (digestive fire).
Explore how Ayurvedic and current dietetic principles can be utilized to optimize brain and metabolic health.
Course Syllabus
Introduction to Ayurveda: Delve into basic concepts and participate in the 'Upayoktha' assignment.
Prakruti : Prakruti self-assessment, Prakruti and genomics, Prakruti and food.
Food Nature Analysis: Contrast Ayurvedic and modern views on the intrinsic qualities of food.
Food Processing Insights: Evaluate everyday foods through both ancient wisdom and contemporary viewpoints.
Seasonal Dietary Guidelines: Learn the importance of seasonal influences on food choices.
Holistic Health in Ayurveda: Discover 'Swasthya' for comprehensive wellness.
Digestive Physiology: Understand digestion through the Ayurvedic lens.
Dietary Guidelines: Explore fasting, appropriate food combinations, and alternatives such as milk substitutes and millets.
Cognitive Well-Being: Apply Ayurvedic dietary principles for improved brain health.
Diet Design Workshop: Take part in an interactive 'Design-a-diet' workshop.
Reading list
Participants will receive a specially prepared 90-page training manual, designed to enrich the educational experience.
Course Inclusions
Interactive Live Sessions: Engage with our dynamic and expert-led live lectures for an immersive understanding of Ayurvedic Nutrition.
Accessible Class Recordings: Flexibility is key. Access recorded sessions anytime to suit your learning style and schedule.
Recognized Certification: On successful completion, earn a 1-credit Certificate of Completion co-issued by INDICA and The University of TransDisciplinary Health Sciences and Technology. This certification is awarded upon the fulfillment of course requisites, including the submission of two designated assignments and the successful completion of five multiple-choice quizzes.
Course Dynamics
Engagement: While live attendance is not mandatory, it is highly recommended for an enriching educational experience.
Interactive Format: The course includes in-class activities, games, practical assignments, and quizzes to enhance understanding and retention of Ayurvedic concepts and Sanskrit terms.
Academic Focus: This course emphasizes the theoretical underpinnings of Ayurvedic nutrition and is not designed to provide practical culinary or clinical guidance.
Enroll Now