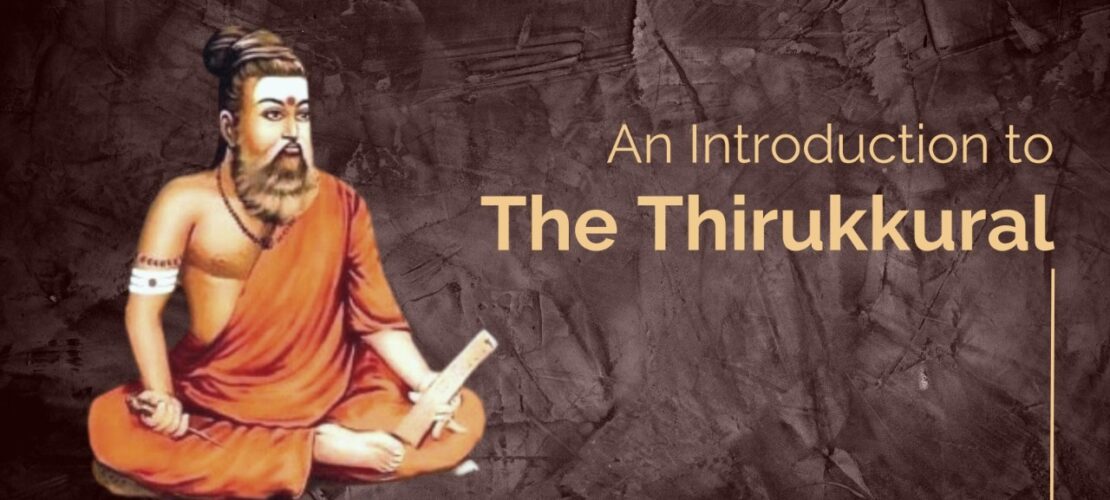 An Introduction to The Tirukkural
This INDICA Course offers an opportunity to know more about Maharishi Tiruvalluvar and gain an understanding of how Hindu civilizational ethos is reflected in his beautiful composition The Tirukkural.
Enroll today for an insight into the historical and civilizational context, philosophical approach and the influence of  The Tirukkural.
Enroll Now
COHORT COURSE*
*The Course may not be offered if the number of registrations is less than 15.
Date & Time
6 March 2023 - 12 June 2023
Medium of Instruction
English
Validity
One year from the beginning of the course
Delivery
Online through Indica Courses Learning Portal
Introduction
This course serves to introduce the learner, through the verses of The Tirukkural itself (with English and Sanskrit translations), to the philosophy of The Tirukkural and how it was designed as a compendium of the Vedic Dharmashastras.
This course will also provide deeper understanding of how Maharishi Tiruvalluvar has been worshipped and honored for this compilation along with a historical context of the text and its place in Tamil literature.
Course Objectives
Understanding of the historical and cultural context of Maharishi Tiruvalluvar's work
Understanding the place of Tirukkural in Tamil literature
Orientation to the structure of Tirukkural & relationship to Vedic culture
Orientation to the historical honor and respect accorded to Maharishi Tiruvalluvar
Course Outcomes
Recitation of important Tirukkural verses.
Word by word meaning of the said Tirukkural verses and understanding their Vedic roots
Grasp of the structure of the Tirukkural text and the topics covered
Course Syllabus
Selected Thirukkural verses
Tiruvalluva Maalai (Garland to Tiruvalluvar)
Historical background of Maharishi Tiruvalluvar
Relevance of Tirukkural to Dharmashastras
Reading List
Tirukkural – Exposition by Parimelazhagar
Tirukkural – Compilation of commentaries by K.V. Jagannathan
Tirukkural – Commentary by Swami Omkarananda
Course includes
Live sessions
Access to class recordings (for asynchronous participation)
Certificate of Completion
*Please note that if the number of registrations is less than 15, this Indica Course may not be offered. Learners will be notified about this decision, and their money will be refunded.
Enroll Now