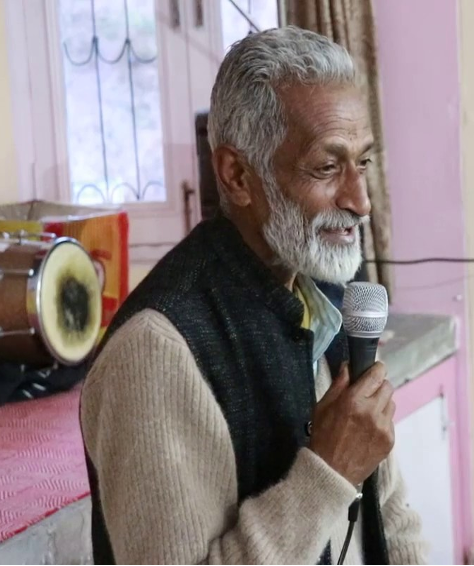 Vaidya Rajesh Kapoor
Faculty, Indica Courses
Vaidya Rajesh Kapoor is a Traditional Healer and Agriculturist by profession and has a formal clinic where he started his study on traditional techniques of treatment in 1972.
He has been a National Petron at Jaivik Jeevan Shaili Vigyan, an Ex-Member: Medicinal Plant Board, H.P from 2006 to 2010, a Founder President at Sanskrit Chatra Sangh, Himachal Pradesh (1974 to 1976) an Ex-President of Bharat Vilas Parishad, Solan (2008 to 2009) Ex- President of Panchnad Research Institute, Solan (2008 to 2010).
He is an Art of Living: Agri Teacher from 2012. He is known for Organizing training camps, workshops, lectures all over India on the following topics: Lifestyle disease, causes & cure/preventions, Health Management courses, Yoga, Pranayam, meditation for physical and mental health. Skill development courses for youths, especially for women empowerment, Stress management, capacity building and personality development courses, Human values, importance of social and individual health, Spiritual life for happiness and health, Environmental health education, Air, water, and soil purification methods, Herb-identification and applications, etc.
He has a book published "आधुनिक जीवनशैली के रोग और समाधान" under his name, released by Hon' Governor of Gujrat Acharya Devavrat ji. He has also been an editor for Gavaksh Bharti, a monthly magazine, since 1992, and Chief editor of Souvenir published on state level SHOOLINI Fair (21-23 June 2001)