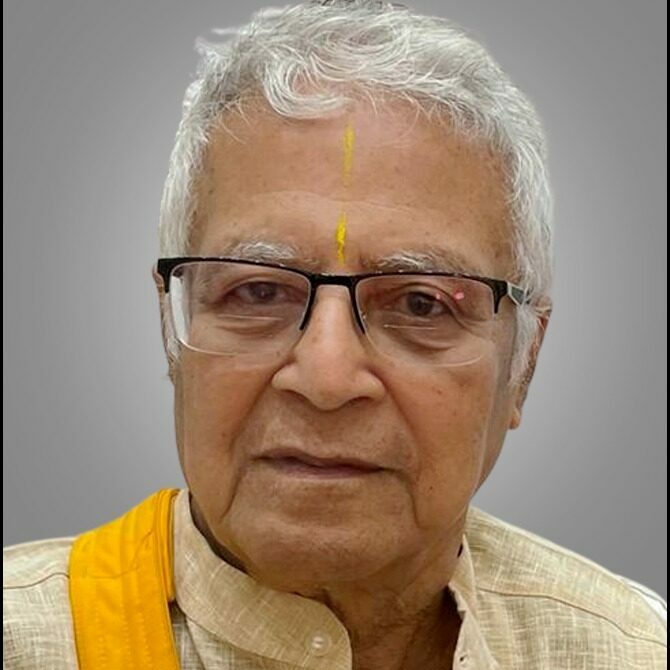 Dr. T .K. Parthasarathy
Faculty, INDICA Courses
Born of a South Indian Śrīvaiṣṇavite family, Thillaisthanam Krishnaswamy Parthasarathy is primarily a graduate in Physics and later he qualified in Law and Business Administration.
Dr T.K.Parthasarathy obtained his Ph.D. from the Department of Philosophy in the University of Madras, presenting his thesis on the topic 'Transcendence and Immanence in Viśiṣṭādvaita Philosophy.
He is also recipient of ICPR Fellowship award during his research time.
He had his traditional tutelage under Dr Mannargudi U V Rajagopalachariar,the Āsthāna Vidwan of Ahobila Mutt, a renowned Śrīvaiṣṇava scholar and an expert in Viśiṣṭādvaita  philosophy
He has participated in as many as 60 Seminars –National and International-not only on Viśiṣṭādvaita philosophy but also in other faiths like Jainism, Buddhism and Christianity. His thesis TRANSCENDENCE AND IMMANENACE IN VISISHTADVAITA PHILOSOPHY has been published as book recently.
Apart from publishing many papers on religious topics and social interests, he has penned five books in English and one in Tamil on subjects of varying interest focusing on Swami Ramanuja's philosophy and Swami Desika's Tamil Prabandham .