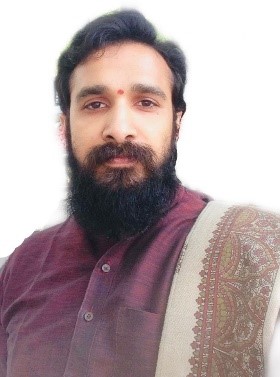 Dr. C V Ananth
Faculty, Indica Courses
Chirravuri Vijayananth, belongs to a orthodox family with Vedic background. He is the son of renowned astrologer Retired prof. Dr. C.V.B.Subrahmanyam.
Mr. Ananth is a practitioner in Astrology since 2004. He holds master's degree in Astrology and Vedic astrology from Potti sreeramulu telugu University and Osmania University, master's in yoga and Diploma in accupuncture from Bharathiar University, Post graduate diploma holder in Business Management from Aurora's Business School, L.L.B Graduate from Osmania University.
He is currently working in "Vaidya Jyothisha" (Medical Astrology), Marital Relationships (On going Ph.D work from Mewar University) and "Financial Astrology".
As said "Life has no borders to explore" he is known in his circle as a Movie artist, an anchor, a writer, a lyricist, a singer, a counselor, a healer and a practicing Astrologer and yet to explore possible characters for himself.
For his dedication and efforts in understanding the philosophy of Indian culture, Literature, Ancient education and Vedic Astrology he was awarded the titles "Jyothisha Vidwaan" and "Jyothisha Visarada", "Jyothisha Nishnatha", "Rashtra vibhushan" from eminent people and renowned Astrological institutions and others such as "Arsha vidya parishad", "Grahavani", "Chronos Nadi Astro" and "FACE" (Foundation for Accelerated Community Empowerment).