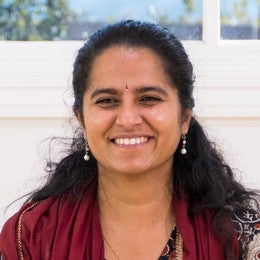 Dr. Anuradha Choudry
Faculty, Indica Courses
Dr. Anuradha Choudry is a joint Faculty at the Department of Humanities and Social Sciences and at the Rekhi Centre of Excellence for the Science of Happiness at the Indian Institute of Technology Kharagpur.
A multilingual Sanskritist, she works in the areas of Indian/Yoga Psychology, Philosophy and Culture and travels across the world to deliver lectures and conduct workshops on these topics for national and international organisations and events including the Annual Yoga Congress organised by the European Union of Yoga in Zinal, Switzerland.
She has published in various journals and has co-edited and co-authored books titled 'Perspectives on Indian Psychology;' and 'Happiness: Indian Perspectives'; respectively along with Dr. Vinayachandra B. K (Director, Indica Yoga – an Indic Academy platform).
She is the recipient of the 2020 Excellent Young Teacher Award at IIT Kharagpur.