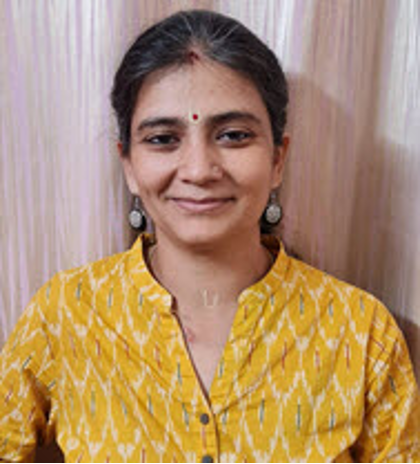 Balambika Raman
Faculty, Indica Courses
Balambika Raman has been an ardent seeker in the spiritual path since her childhood, inspired by her grandfather. She is a software Engineer and pursued in the IT sector for nearly 10 years.
She found a more fulfilling journey through volunteering as a teacher for special needs children. As part of this, she served Hindu Swayamsevak Sangh, UK for two years as a Balagokulam sevika.
This path still continues for her as she serves Chinmaya mission, Bangalore as a Balavihar sevika. She completed her Yoga training and PGDYT under the umbrella of Yogabharati and VYASA and is the Faculty in the Shikshana Vibhaaga.
She continues to work with special needs children offering Yoga and Drama as therapy techniques. She also conducts workshops through YogaBharati that enable her to share her learning and insights that our scriptures offer.