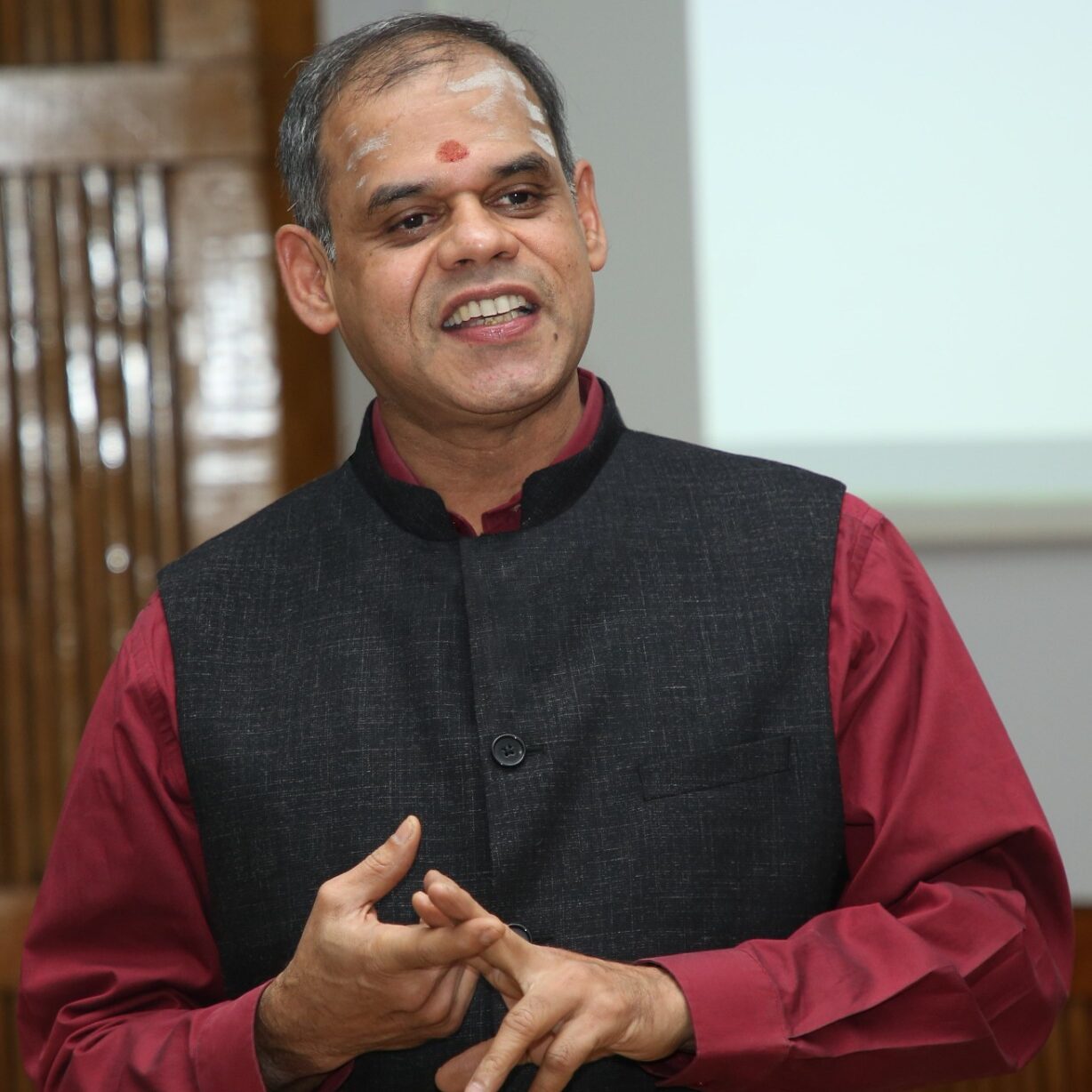 B. Mahadevan
Faculty, INDICA Courses
B. Mahadevan is a Professor of Operations Management at the Indian Institute of Management Bangalore, where he has been teaching since 1992. He was the founding Vice Chancellor of Chinmaya Vishwa Vidyapeeth, a University for Sanskrit and Indic Knowledge. He was also the Dean (Administration) of IIMB and a member of the Governing Board of IIMB for four years. Professor Mahadevan is also on the Board of IIM, Kashipur, IIT Madras, and Kendriya Vidyalaya Sanghatan. He is also on the International Advisory Board of California Management Review. Earlier he was on the Board of the Indian Oil Corporation,
Professor Mahadevan received his M.Tech. & Ph.D. from the Industrial Engineering and Management Division of IIT Madras. He holds a bachelor's degree in engineering (production engineering) from the College of Engineering, Guindy, Madras.
Professor Mahadevan has more than 30 years of wide-ranging experience in teaching, research, consulting, and academic administration at IIM Bangalore and other reputed institutions such as IIT Delhi and XLRI, Jamshedpur. He was a visiting scholar at the Amos Tuck School of Business Administration, Dartmouth College, New Hampshire, in 1999–2000. Professor Mahadevan is on the board of trustees of some NGOs providing valuable community and social service. He is on the International Advisory Board of California Management Review.
Besides being on the advisory boards of several business schools and management journals in India, Professor Mahadevan has published several of his research findings in leading international journals such as California Management Review, European Journal of Operational Research, Interfaces, Production and Operations Management Journal, International Journal of Production Research, International Journal of Technology Management, Asian Journal of Operations Management, International Journal of Yoga, Vikalpa, South Asian Journal of Management and IIMB Management Review.
His research interests include supply chain management issues in e-markets and e-auction and Design of Services with customer co-creation of value, Management Paradigms from Bhagavad Gita and other ancient Indian wisdom. Professor Mahadevan has been recognized for his excellence in teaching both at IIM Bangalore and outside. He was also conferred the ICFAI Best Teacher Award by the Association of Indian Management Schools in 2005. Prof. Mahadevan was one among the 40 nominated globally for the Economic Intelligence Unit's (EIU) Business Professor of the Year Award, 2012.
Apart from his bestselling book Operations Management: Theory and Practice, Professor Mahadevan is also the author of The New Manufacturing Architecture. His latest book, Introduction to Indian Knowledge System: Concepts and Applications, published by PHI Learning, is the first of its kind in the country. Professor Mahadevan has been playing a very significant role in the field of Sanskrit and Samskriti for the past 20 years.