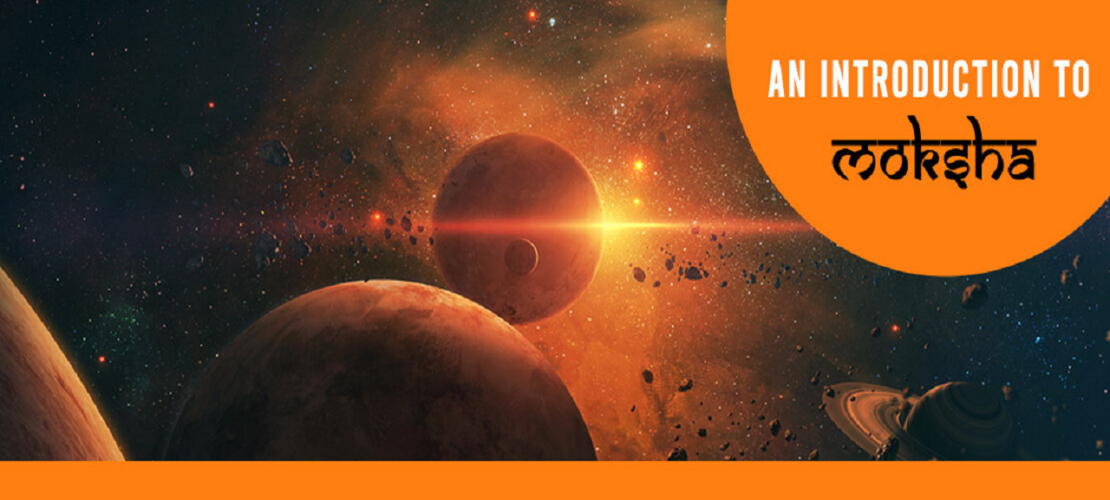 An Introduction to Moksha
Indica.Courses, in collaboration with our knowledge partner Advaita Academy, brings to you a structured course to provide you with An Introduction to Moksha.
We invite you to register for an elevating experience.
Validity
One year from the beginning of the course
Delivery
Online through Indica Courses Learning Portal
Introduction
This course is for all learners curious about or wanting to attain Moksha. It will cover the systematic process and preparation needed for anyone on the journey to discover their Self according to the tradition of the Upanishads.
The curriculum is based on the Upanishads, Bhagavad Gita, Brahma Sutra and other Vedantic texts.
Learners will be given homework for self-reflection/study and recommended spiritual practices.
Learning Outcomes
Appreciation of the qualifications for seeking Moksha and what needs to be done to acquire the qualifications
Understanding of the qualifications of the Guru and why they are important
Be aware of the process or method to attain Moksha and how the method leads to Moksha
Being primed for practices that will prepare one for the inner-journey to discover the Self
Becoming familiar with Vedanta tradition and its methodology
Recognizing and dispelling the myths and misconceptions about Moksha
Syllabus
Defining and Describing Moksha
Myths and Misconceptions about Moksha
Two Lifestyles Promoted in the Vedic texts
Sannyasa vs Karma Yoga
Making oneself Qualified
Qualifications of the Guru
The Knowledge of the Self
The function of the Scriptures in seeking Moksha
The Process of Attaining Moksha
The role of Bhakti and Yoga
The Nature of Jivanmukti – Liberation while Living
Reading List
Teaching Tradition of Advaita Vedanta by Swami Dayananda Saraswati
Without a Second (Fundamentals of Vedanta) by Sheela Balaji
The Advaita Worldview (God, World, and Humanity) by Anantanand Rambachan