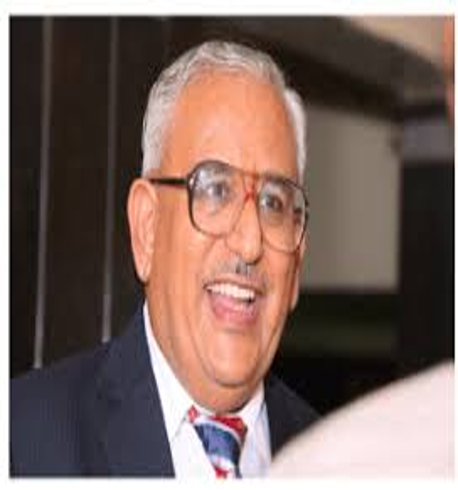 Dr. B V K Sastry
Faculty, Indica Courses
Dr. BVK (Bevoor Venkatakrishna Sastry) Sastry is the Founder–President of Yoga-Samskrutham University', Florida, USA. The vision and mission of University is to facilitate higher education which fulfills the implementation of the call from Srimad Bhagavad Gita (6-46)- Tasmat Yogi Bhava: Therefore, become and be a Yogi.
Dr. Sastry redefined Yogi as a Citizen of Nation who is healthy, ethical, cultured and Conscientious. He is an Educator, a researcher, an on-line Education Technologist and a Content Developer with three decades of experience, internationally.
Dr.Sastry holds a US Patent on Samskruth and Computer applications related product. One of his innovations is 'One Keyboard for All Indian Languages, based on Brahmi Phonetics'.
Dr. Sastry is a promoter of many innovative Language-Appropriate Technology (L.A.T) projects using Paninian Samskrutham for building Voice Interface for Non-English like Languages. The project is named 'Shruti –Kranti': Voice Primary Computation, which has practical applications in promoting Multilingual Web complementing the benefits of Internet of Things.
Dr.Sastry is also pioneering the management education program of 'C- School', a new paradigm ushering in yoga values in management education, promoting applied yoga for Nation-Citizen total wellness culture, create total wellness professionals, and train the Raja-yogi's and Karma-Yogi's as national human-excellence resources.
Dr.Sastry has many publications, conference proceedings, articles, Teaching Programs to his credit. He holds a Ph.D. in Sanskrit. He has been honoured on many platforms by institutions recognizing excellence of contributions in the field of Samskruth and Yoga.
Dr. Sastry promotes Vak-Yoga teaching: the Yoga way of learning & practicing Samskrutham, the language of Yoga. The teaching is developed using the directive in Gita(17-15) to build Vedic mindfulness meditation for freedom from emotional stresses for total wellness.